What documentation concepts do you really need?
Do you know if some or all of your documentation can be converted from print to digital?
Are you aware of the benefits of a book-based information concept compared to a topic-based content pool?
You want your customers to be fully informed throughout their customer journey. Do you know how that can be done?
And one final question on cost management:
Can new documentation concepts such as visual documentation save money and still make your customers happy?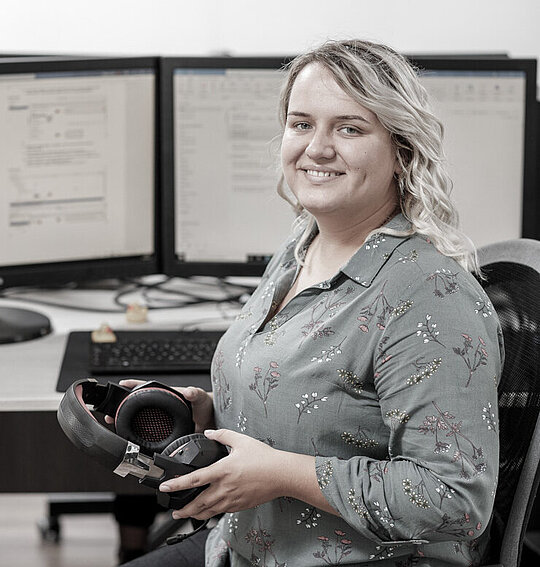 Great companies make great products – but there's always room for improvement
You want your customers to be satisfied. So, assuming that your customers are happy with your product, how can you take things a step further? Customers shouldn't just be willing to recommend your product. You want them to endorse your company too. The key here – you've guessed it – is trust. Trust grows and flourishes if you are a reliable partner for your customers when they need you. Throughout a customer's journey with your product, they may need your support in all kinds of likely and unlikely situations. Be a partner when it matters and show your customers – with content in whatever form – that they matter too.
Let us find out when your customers need what information, in what form, and how it should be presented. We can take care of implementation too.
Analysis of the customer journey of your customers
Technical documentation design as an integral part of the customer journey
This includes:
Media concept based on user experience design (itl UxD)
Development of community concepts
Mobile and multimedia documentation
Development of wireframes and mockups for mobile devices
Reworking of content to optimize digital adoption
Planning and rollout of digital solutions based on HTML technology
Programming of app solutions
Production and integration of animated GIFs, videos, screencasts, and 3D animations
Customer satisfaction beyond the product
Word-of-mouth marketing is strengthened
Cutting-edge customer service whenever it's needed
Multiplatform technical documentation
Media concepts based on user experience design
UXD – blog article (in German)
Find out everything you need to know about UXD in Dieter Gust's blog article "The future is now, and it's called UXD – User Experience Design"
The itl-newsletter (in German)
Sigp for our newsletter and get the latest news on technical documentation, translation, software, and training.
According to the German digital association Bitkom, eight out of ten smartphone users can no longer imagine their lives without mobile technology. The likelihood that those two users who could survive without their smartphones also happen to be your customers is 2 in 83 million. So, it's virtually guaranteed that your users feel at ease in the digital age, with wall-to-wall availability of information and communication. Paper doesn't have it easy these days. That's why digitalization of your technical documentation also means creation of a digital assistant – so that each and every one of your customers is satisfied.
Our experts are happy to answer all of your questions on going digital with technical documentation. We develop custom strategies and tailored information concepts and workflows and are with you all the way to ensure smooth, risk-free implementation.
Clarity and coherence with text and graphics in perfect harmony
Graphics are real all-rounders and make everyone happy. Users understand instructions at a glance and can quickly reach their goals. Manufacturers spend less money on translations too. For less complex products, text may not even be required at all. However, developing visual documentation or documentation with limited text isn't always straightforward. You need an expert team experienced in technical documentation, visual communication, and technical illustration to carefully assess how to balance text and graphics appropriately – ensuring that you remain compliant with legislation and standards, for example, and eliminating the risk of liability.
We're happy to provide a free express analysis of the potential of your content so that you can see if you too can shorten your text by adding more graphics. Of course, we'll let you know how this benefits your profitability too.
Greater customer satisfaction thanks to clear, coherent instructions
Visual guides designed for digital use
Reduced translation costs through hybrid solutions
Purely visual guides for less complex products
Free analysis of the potential for reducing text using graphics
Custom concepts for visual instructions and for hybrid content with text and graphics
Graphic design for individual images, sequencing, and complete document layouts
Creation of the right graphic, photographic, or animated elements
Contact us today for your free analysis of the potential that balancing text and graphics can bring to your content:
Your contacts for smart content