itl services – for translations that tick every box
Services are what make the difference in streamlined translation management. They give the work of a language service provider real added value. Our project leads, specialists, and consultants work all day, every day, using their unique expertise to optimize the content production and workflows of our customers. They know where technology can be leveraged to improve, simplify, or accelerate – and where even a tiny program can have a vast impact on productivity and time to market. Obviously, it's up to the customer to decide whether or how something should be improved. But it's important to know what the options are. After that, the choice is yours.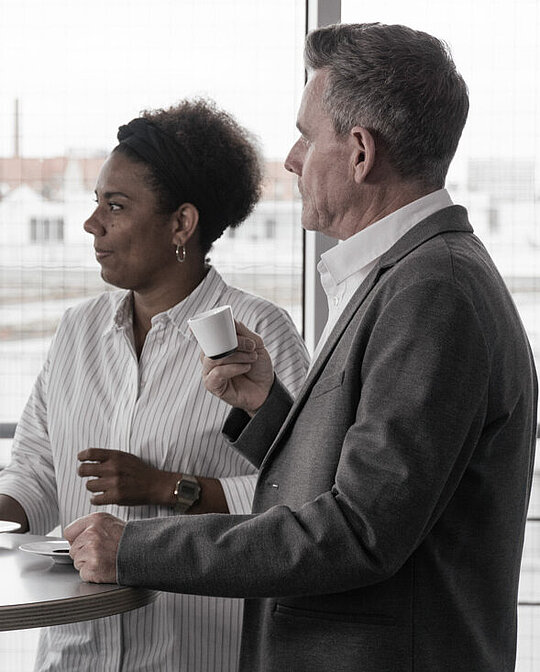 "But I thought you were taking care of it." That's how misunderstandings often end up getting resolved when workflows and responsibilities are not clearly defined. And it's usually far too late when this happens. That's when work starts to fall through the cracks. Good translations need teamwork. And so that work is properly distributed, it is essential that you have a clear description of all fundamental issues. There should be no room for interpretation. From the size of the budget, to the technology to be used and the project schedule, right through to the list of task owners, their responsibilities, and their contact information. The more detailed a workflow is, the smoother it will run.
At itl, our specialists are behind you right from the start of your project, leveraging decades of experience to find the most suitable and effective strategy for creating, localizing, managing, and distributing your content. There's no better way to integrate localization in the content supply chain of your products.
Seamless workflows for exceptional quality and a short time to market for content and products
Streamlined project management and workflows to save you time and money
Consulting services for any questions on translation management workflows and any prior or subsequent steps that might be required
Support with evaluation and rollout of translation and terminology systems
Implementation of effective quality assurance
Consulting services on how content management systems and translation workflows interact and overlap
Guidance on creating translation friendly content
Quality management without compromises
Sometimes translations just have to be fast. There's no time to lose, the international product launch has already been announced. The regional offices are waiting impatiently. So, the translators are just going to have to get a move on. Really? Well, speed at the expense of accuracy isn't our thing. If you really do need to get cracking, there are other options, such as machine translation with post-editing – but quality should always come first. Otherwise, your business and ours would only suffer. Our customers expect their projects to be handled with the greatest of care for outstanding results. So do yours. When a product is poor, who thinks: "Well at least it didn't take long."? Certainly not the customer.
We work in accordance with quality management workflows based on ISO 9001:2015. Our translation services are certified in accordance with ISO 17100:2016 and 18587:2018. At itl, quality assurance begins far in advance of translation and does not end until customer feedback has been implemented.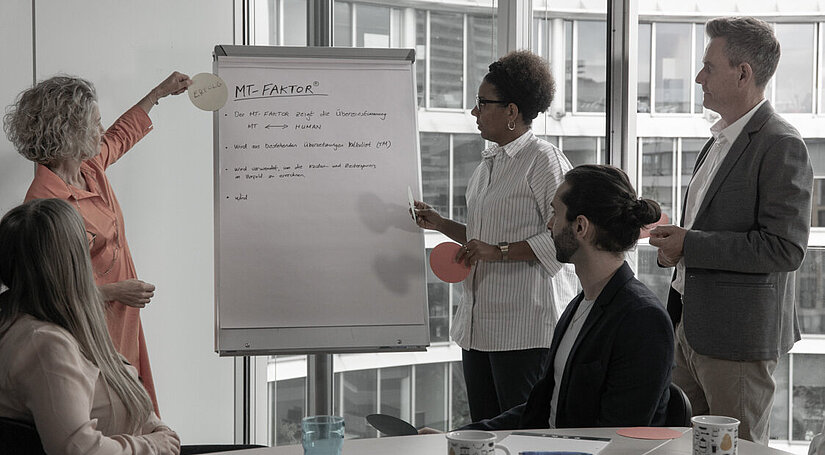 Selection of resources in accordance with ISO 17100

Qualification of translators, reviewers, project managers, etc.

Translations in accordance with ISO 17100
Post-editing in accordance with ISO 18587
itl quality benchmarks above and beyond what's defined in the standards

Key translators (native speakers) for every customer
Quality control workflows and quality matrices tailored to the specific needs of each customer

Collaboration with itl's in-house Localization Engineering team for custom file preparation
Technology where required to bridge the gap between error-prone manual processes
Reliable translation quality of a consistently high standard
Advice from our itl experts on the ideal workflow for your project
The perfect combination of personal advice for your projects and technology-driven workflows
Leveraging automation for a closed-loop content supply chain
The worst thing about problems is not that they exist. The real challenge is when they can't be solved. Sometimes you only realize when you are analyzing a problem just how much of a hindrance it is. For example, it doesn't really make a lot of sense if text from your content management system has to be exported to Excel before it can be provided to your translator. With the right interface, you can transfer the data more quickly and with fewer errors. Automation can also save the day if you have projects where your voice actor is not available, but you have two sentences that need to be recorded again. Using AI, your brand voice can simply be generated synthetically, and the problem is solved. Automation is a great tool, and not just to clean things up. Of course, you don't really need to know that. You just need to know that there's a solution.
We have a range of automation solutions to solve your content management problems. As well as connectors that connect systems, [itl]-DES, the digital ecosystem from itl, includes AI-driven text-to-speech solutions – and that's just the start.
Lean translation workflows
Lower translation costs
Innovative solutions for your localization tasks
Rapid time to market
Software solutions tailored to the specific requirements of your company
Workflow automation regardless of volume
Custom solutions for optimizing interfaces
Reduced data handling
AI-driven language processing workflows

Text-to-speech
Speech-to-text
Cleanup of translation memory data
Terminology management
Terminology management: one company, one brand, one voice
At itl, we're delighted at how corporate terminology work and appreciation of it continues to grow. Just take a look at the increasing number of companies who have established professional terminology management. They have understood that terms must be formalized right from the start and defined as a standard in their corporate language so that the positive impact of consistent terminology can bear fruit: the number of feedback loops is reduced, content is ready for publication more quickly, and ultimately, users and readers are happy because they don't have to wonder why different terms are used for one and the same thing.
We're here to help you get started with terminology management, clean up and maintain existing content, or integrate your terminology in new tools and systems. And with our training courses and workshops, we can expand your knowledge of what professional terminology management really means.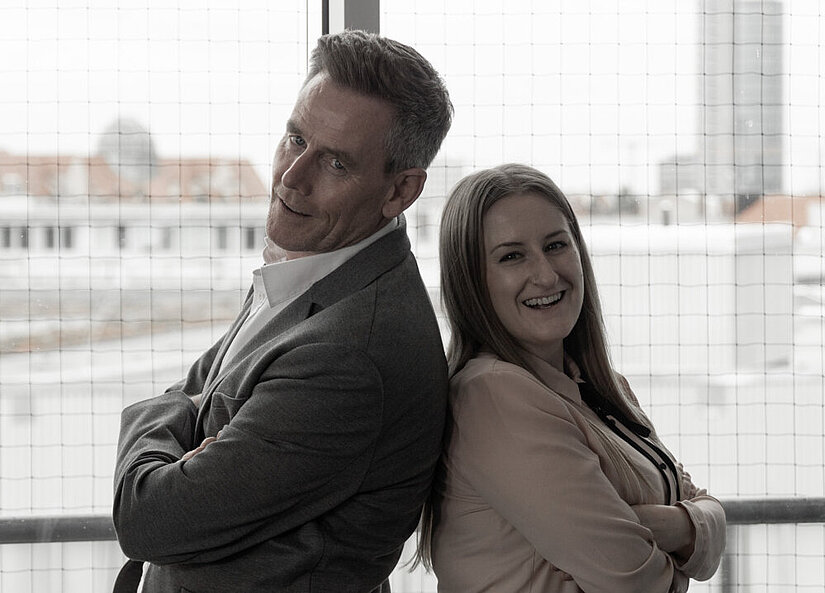 Consulting services to help you get started with terminology management
Development of a style guide for creating terminology in source and target languages
Cleanup and maintenance of existing terminology
Creation of customized terminology databases
Development of multilingual terminology
Integration of terminology databases in content management systems
Custom workshops to optimize your terminology workflows
Consulting workshop on workflows and cost-benefit analysis
Consulting services to help you select and deploy your terminology solutions
Terminology hosting
Consistent corporate terminology as part of your brand identity
Professional terminology management to boost the quality of your content while reducing the cost
Rapid time to market
A sustainable, seamless content supply chain from content creation to the end user
Our data wizards can master any data format
Translation is a highly technical business. That's why it needs engineers with a deep understanding of the mechanics of translation software solutions, and who can update and maintain these tools and stay current with the latest developments. That's why technologists have always been an integral part of our translation team. Now known as the Localization Engineering & Machine Translation team, they make a real difference. Multiple different input formats from the most diverse systems and software, as well as new tools and technologies ... No matter what the challenge, our language experts never lose their cool. In fact, they love crafting brand new solutions. And of course, our itl software developers are always on hand with great ideas too.
You can count on us to solve any problem in your translation workflow. You can rely on our Localization Engineering & Machine Translation team to seamlessly manage your localization projects, for example using machine translation or AI. We prepare all file formats to suit your system and support you during data migration.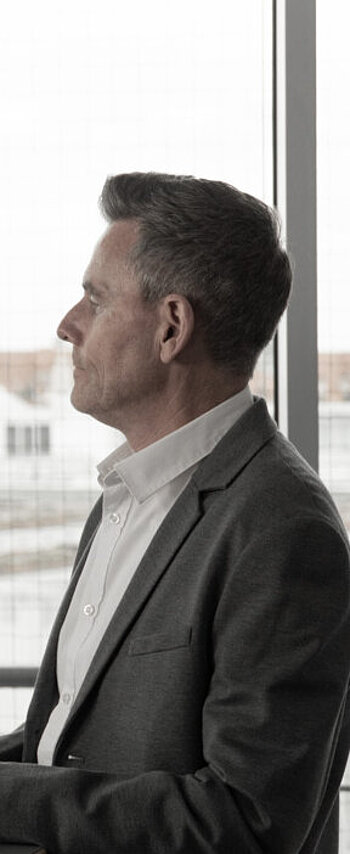 Seamless translation workflows for all standard file formats
Technical infrastructure for all translation workflows using state-of-the-art technology
Implementation of the latest research and development insights in language technology
File preparation for streamlined translation workflows
Post-processing of translated files in the target language
Optimum leveraging of translation memory systems
Machine translation: consulting services, training, and workflows
AI for text and voice analyses
Faster and more cost-efficient translations with machine translation
Learn more about machine translation and post-editing here:
Our team will help you build translation memory databases so that you can leverage the data treasure that's buried in your legacy translation content.
Translation and desktop publishing for international content: beauty is not just skin deep
Formatting multilingual documents in a standardized layout for international use isn't as easy as you might think. Usually, the master layout doesn't take the specific features of different languages into consideration but provides a layout that has been created solely with the source text in mind. It's only after translation, when the Chinese text turns out to be much shorter and the Russian text much longer than the original, that the esthetic design that your media team so carefully created to match your CI and CD unravels. Professional desktop publishing for international print and online publications ensures that the perfect look is preserved for your documents in all languages.
We are happy to take care of translations for your international texts in all standard file formats and any language. And we deliver your files print-ready to meet your specifications too.
If requested, we are also happy to align directly with your printing company to help streamline prepress activities.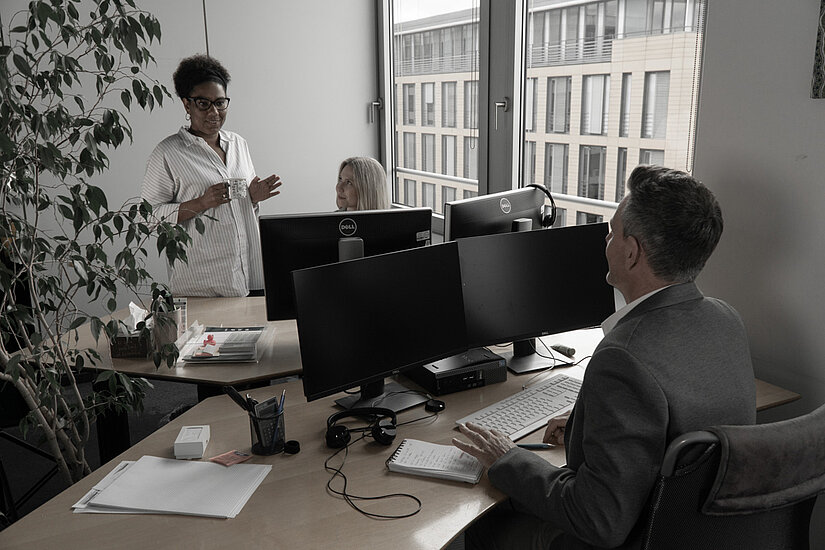 Our services: Layout adaptation after translation
Consideration of the specific features of each language during layout

Consideration of text flow, graphics, typography, and hyphenation in the target languages

Adaptation of the layout of target languages to match source documents (also the same number of pages if required)
Editing in all standard file formats such as

MS Office suite
Adobe suite
etc.

Formal DTP review for quality control
Organization of all prepress activities
If requested, we can reach out to and align with your printing company
Enhanced publishing services
Conversion for system or tool migration
OCR/ICR scanning of legacy data
Content creation
Creation of print templates, postscript files, and composite PDFs
Preparation of content for cross-media publishing, database publishing, and translations using CAT tools
Creation of online help
Resizing UI elements such as dialogs and buttons
One-stop shop for print and online content in multiple languages
Print-ready content in the same file format as the original source file
Direct communication between itl and your printing company during prepress activities means less work for you
Ihre Ansprechpartner zum Thema Global Translation