By experts for experts – professional translations for a global economy
Using professional vocabulary allows experts to communicate easily and quickly with one another. After all, they don't need any extra explanations. Another bonus of using technical jargon is that it's easy for specialists to recognize each other. That makes everyone feel much more comfortable. The interesting thing is that the credibility of the entire communication rests on the use of the right jargon. Yet even with a professional vocabulary, there are fine nuances so that terminology can differ from company to company. That's why it's not enough to just click send and hope for the best when translating a specialist text.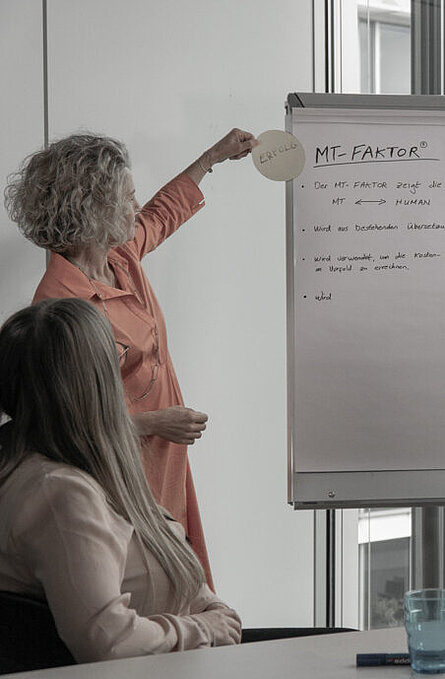 E-learning and multimedia
"Write like you speak." We can probably all be thankful that Konrad Duden's didactic principle from the year 1903 no longer holds true. There is – usually – a considerable difference between written and spoken language. That's what makes creating voice-overs for e-learning courses, promotional films, and videos so tricky. And that's also when you should call the professionals. Especially if you need voice-overs or subtitles in multiple languages to make your content understood and drive sales in over 30 international markets. These days, it (almost) doesn't matter if you use a computer generated voice or a voice actor. So why not give it a try?
We provide translations and voice-overs in any language or format for your projects and specialization. And depending on how much time and money you'd like to invest, you're sure to find a solution that works for you among the many options we have to offer.
Management of your projects by a dedicated project lead
End-to-end management of your multimedia projects, from content creation, to translation by a native speaker, to handover of the completed media deliverables with voice-overs
Superb efficiency – the one-stop shop for all your projects
Professional results on time and in budget
Tailored selection of voice actors
One-stop shop for multilingual audio and video projects in any language or format. Sample projects:

E-learning programs
Interactive tutorials (computer-based training, web-based training)
Videos for industry
Promotional films

All techniques and formats supported

Voice-overs, subtitles
On-screen text
Timed, untimed – off-screen narration
mp3/mp4, WAV, etc.

Automated, quality-controlled audio transcriptions
Studio voice-overs by native speakers
AI-driven text-to-speech applications
Brand voice
Faster translations using MT
Find out all you need to know about machine translation and post-editing here:
Creativity that takes all cultural settings into consideration
The possibilities when it comes to marketing content and copywriting are many and vast, from slogans that hit the mark, to catchphrases with a play on words, to pre-sales content aimed at a technical audience. There's something for everyone. Often, it simply isn't possible to just "translate" marketing content. It has to be recreated from scratch. "Transcreation" is the technical term for this fusion of translation and creation. A transcreator must have a gift for creative language and be familiar with the cultural context in order to compose convincing marketing content that goes beyond just the bare facts. Content of this kind must stir the emotions of your customers rather than just making them think. That's because purchases tend to be gut decisions rather than logical ones.
We provide professional and creative marketing copy by skilled, specialist translators who are experts in transcreation. And we help you choose the right translator for your specialist area – for every country and for every language.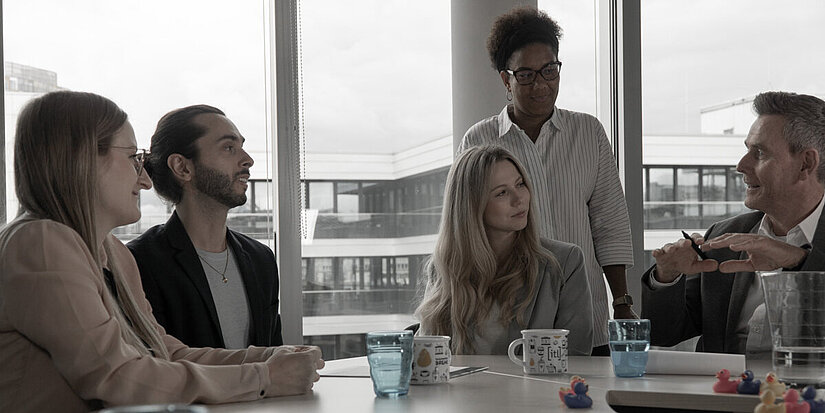 Creation of style guides for each locale
Transcreation
Copy editing
Corporate terminology
Specialist translators with marketing experience
Direct communication between your in-country staff and the translator
Custom workflows for more natural, creative translations rather than standardized, tool-driven localization
Wording that suits your company
Outstanding language quality
Consistent use of terminology
Professional legal translations
Every business needs the small print
We've all seen them, and we don't like them – and that's putting it politely. We're talking about contracts. With some contracts, if you increased the font size to ten for legibility, you could print them and use them as doorstoppers. Online contracts solved a lot of problems in this respect. No one bothers to read them. It's as simple as that. Not for a business though. And certainly not for export-driven companies. They have the added challenge of providing all this convoluted information in the local language of all the countries in which they do business.
We're happy to translate your contracts and legal texts into any language using your corporate wording. Professional translators who specialize in legal texts and are native speakers translate, review, and revise your content, also providing a certified version if required.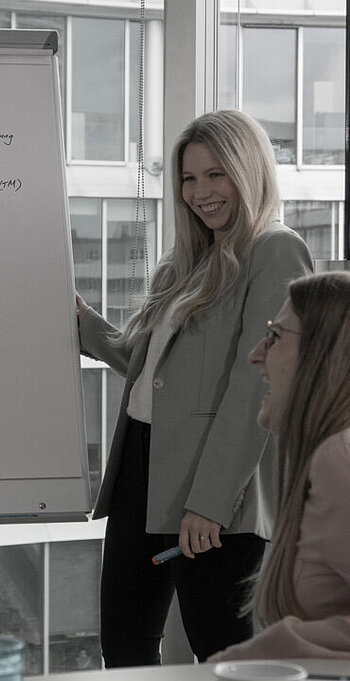 Consistent use of corporate terminology
Translation of legal texts by professionals who truly understand your localization requirements
Translation of legal texts into any language by specialist translators
Certified translations and apostilles
Let us control your quality
Find out how the itl QM system can safeguard the quality of your translations.
Localization of software UIs to match your manuals
Hardly any industrial products are launched these days without a software UI. That's why localization of UIs for international users is now standard practice for language service providers. Often, the software UI and the documentation for a product are not created by the same team or at the same time. That can already lead to discrepancies in the source language, making it all the more important to have clearly defined workflows for translating all of your content. The last thing you need out there are users who are confused because the instructions don't match the software.
We can help you configure the right software localization workflows and build suitable reference material for a technically correct and consistent UI. And that's not all – our experts can also help you choose the right options for sharing data as well as the most efficient tools.
Localization of software UIs in all languages to match your existing technical documentation
Consulting services to help you establish the ideal workflow
Consulting services to help you choose your tools and build an integrated system
Technical documentation for a global audience
According to the Machinery Directive 2006/42/EC, the documentation of a product is an essential part of the product just like every screw, every fixture, and every electronic component. There's only one difference, but it's crucial. A screw can be exported internationally straight from production. This isn't the case with instructions – they have to be translated first. However, because it is part of the product, technical documentation must also meet market requirements. With innovative technology such as machine translation solutions and digital ecosystems, you can accelerate the time to market and increase cost-efficiency in your translation workflows.
At itl, we have decades of experience in the technical translation business. Our professional translators across the globe are your experts for all specializations. And our in-house localization specialists provide you with tailored support, ensuring streamlined workflows and exceptional quality.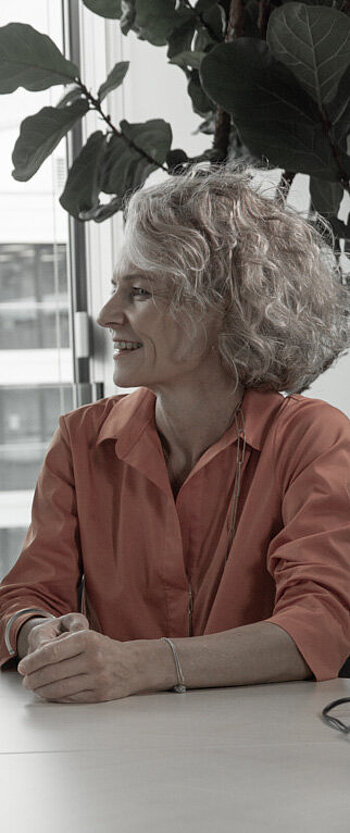 itl as your partner with decades of experience in delivering product content
In-house Localization Engineering team

Experts in translation infrastructure
Specialists in developing workflows to prepare files for translation and delivery

In-house Technical Documentation team

Professionals in content creation
An extra pair of hands when you need it

In-house Software Development team

A direct point of contact for your system managers
Implementation of tailored system solutions
Professional translators across the globe for all specializations
Personal advice for your projects and a single point of contact
Innovative technical solutions that optimize your workflows and accelerate time to market

Machine translation and post-editing
Integration of content management and translation systems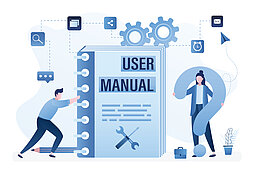 Your guide to the most important laws, EU directives and standards.
Download your free copy now (In German).
Consistent terminology: the key to a successful brand identity
You've hired brand consultants, advertising agencies, and other specialists to craft your corporate wording. That's great. You've just taken the first important step towards corporate terminology. Now "all" that's left to do is to establish these terms and sentences with your staff members and stakeholders, and in the target markets. Standard names for products and components and consistent use of boilerplate texts in every language – that's the icing on the cake for your brand identity. To make this happen, you need sophisticated workflows, clear communication, and the right software and system solutions that are simple, straightforward, and accessible.
If you want professional terminology management, we're here to help. With itl at your side, you can build the perfect solution for your needs. And with our [i]-match platform, you can clearly visualize the potential of corporate terminology for your company.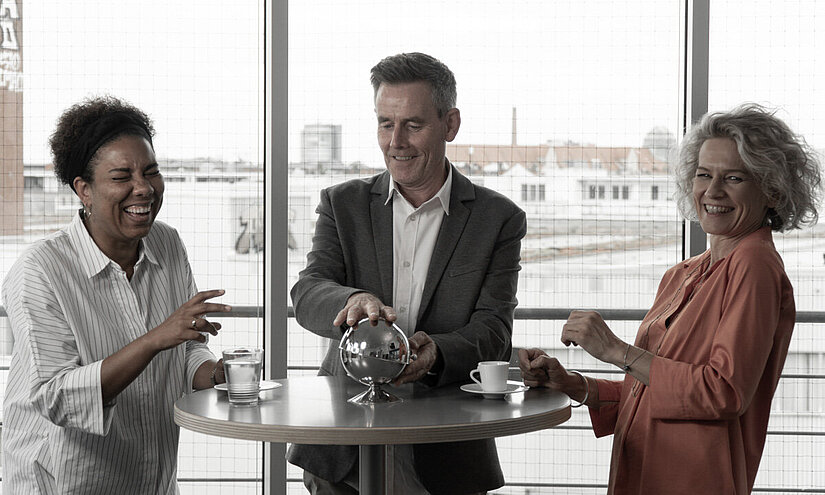 Consulting services and implementation of corporate terminology management
Consulting services to help you review and remodel your terminology workflows
Strong international brand identity thanks to consistent terminology
Lower translation costs thanks to

Fewer queries
Fewer misunderstandings
Less potential for errors
Clean translation memory databases with a high level of reusability
Optimized data pool for training machine translation engines

Greater quality
Satisfied customers thanks to clear content
Website localization: make the most of going global
Is your website lost in cyberspace? Get the clicks your products deserve: with great content and SEO. Content that works in Germany may not necessarily work in the US. And a strong SEO keyword that attracts potential customers in France is less likely to impress in China if it's translated literally. That's where care and creativity come in. Thankfully, we can rely on technology to handle the data. Tedious copying and pasting or zipping and sending countless files is now a thing of the past.
At itl, we can localize your websites and online stores in any language, leveraging advanced translation technologies wherever possible. Our marketing and SEO experts are happy to support your regional offices in creating Google-friendly content to suit your target audience.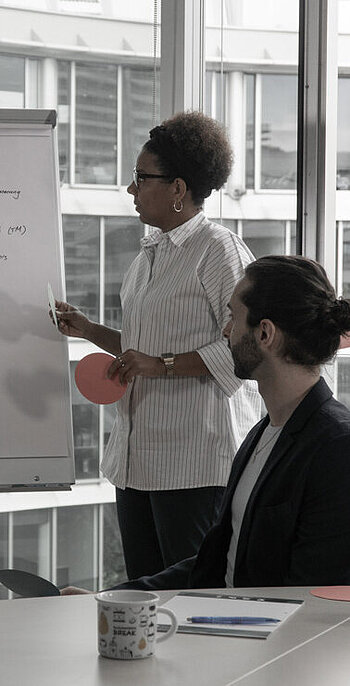 Personal advice for your projects and a dedicated project lead
A professional web presence in any language
Targeting of international customers
Rapid time to market by using connectors to exchange data
Sustainable workflows

Integration of website systems in the translation infrastructure
Clear feedback loops
Localization of websites and online stores for all languages, regions, and specializations
Use of the latest translation management tooling
Implementation of localization technologies
Specialist translators with marketing expertise
Direct contact between customers and translators
Experts in SEO (search engine optimization) and SEA (search engine advertising)
Specialists in web technologies and software development
Technical support
Streamlined project management
Your contact persons on the subject of Global Translation